Apps Cashing In on U.S. Shopping Frenzy
Posted date: : January 12, 2013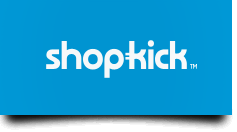 The Christmas holiday shopping season in the U.S. began on Black Friday, the day after Thanksgiving. Various apps have been launched to help shoppers track their budgets, find the best deals, or even find parking spots.
Brick-and-mortar retailers like Target, Macy's and Wal-Mart have apps that would update shoppers on in-store specials and their locations. Apps like Shopkick and RetailMeNot offer rewards or coupons to lure shoppers to participating stores. Apps like RedLaser lets shoppers use their phones to compare prices for the same product offered by other retailers online or in local stores.
Shopkick offers customers points, called kicks, when walking into participating stores, scanning barcodes of certain items, and making purchases. Shopckick co-founder Cyriac Roeding says the app saves users the hassle of downloading different apps for different stores. Shopkick, which is available for download free of charge on your iPhone and Android devices, has partnered with top establishments, including Target, Best Buy, Macy's, and Toys 'R' Us.
Retailers have found relied on various apps like Shopkick to drive more customers into their stores. Customers are saying that while the apps usually don't avoid big crowds, it helps them have a more efficient, hassle-free and enjoyable shopping experience.